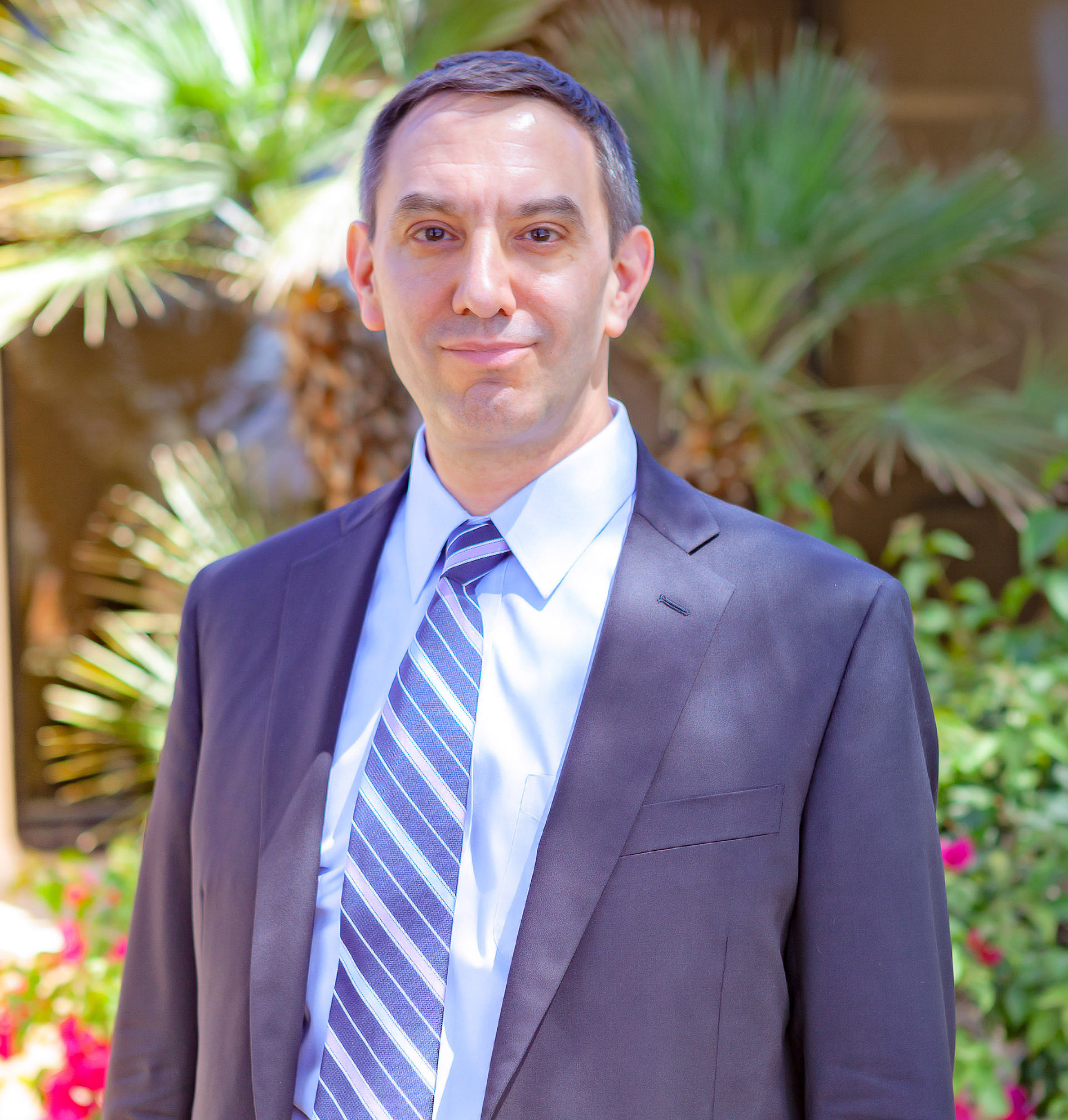 j@ofseyer.com
Local: 760-346-3355
Fax: 760-346-7057
74000 Country Club Drive, Suite H-1
Palm Desert, California 92260
Mr. Ofseyer is certified as a specialist in Estate Planning, Trust & Probate Law by the State Bar of California Board of Legal Specialization, and his practice focuses on Estate Planning, Trust Administration, and Probate Court proceedings involving Trusts and Estates.
Since 2012 he has had the highest available peer-review rating, AV® Preeminent™, from Martindale-Hubbell and the highest available Avvo™ rating, 10.0 Superb. Palm Springs Life magazine has selected him as one of its "Top Lawyers" every year since it started rating lawyers in 2011. He is a graduate of the Harvard Law School (magna cum laude 1990).
Mr. Ofseyer has taught Wills & Trusts and Estate Planning as an adjunct professor at the University of La Verne College of Law, and is on the panel of Court-appointed attorneys for Conservatorship cases in Riverside County Superior Court.
He began his legal career in New York, as a Judicial Clerk at the U.S. District Court in Brooklyn. He has years of litigation experience at some of New York's elite firms, including four years as a Senior Associate at Paul, Weiss, Rifkind, Wharton & Garrison LLP, an eminent international firm based in Manhattan. He went on to start his own firm in Palm Desert, California in 2005, focusing on estate planning, trust, and probate matters, and was a partner of Nethery & Ofseyer LLP from 2008 through 2013.
Mr. Ofseyer also has an M.A. in Philosophy, with a concentration in Ethics, from New York University, and a Ph.D. in Philosophy, with a concentration in Ethics, from the University of North Carolina. He has taught Ethics at Harvard, N.Y.U., U.N.C., and U.C.L.A., and served on the Committee on Ethics of the Trusts & Estates Section of the State Bar of California, which published the 2013 update to the Guide to the California Rules of Professional Conduct for Estate Planning, Trust and Probate Counsel (3rd Edition).
He is a former member of the Board of Directors of the Arthritis Foundation of the Desert, and the Board of Directors of the Jewish Family Service of the Desert. He lives in Indian Wells with his wife Alexandra, son Daniel, and cats Tiger and Gizmo.
---
Education
J.D., Harvard Law School, 1990
magna cum laude
Ph.D., University of North Carolina, 1999
M.A., New York University, 1993
B.A., University of North Carolina, 1986
Jurisdictions Admitted to Practice
California, 2005
New York, 1992
Professional & Bar Association Memberships
State Bar of California
Trusts & Estates Section
Desert Bar Association
Honors & Professional Recognition
Certified Specialist – Estate Planning, Trust & Probate Law
State Bar of California Board of Legal Specialization (2012- )
AV® Preeminent™
Martindale-Hubbell Peer Review Rating (2012- )
10.0 Superb
Avvo™ Rating (2012- )
"Top Lawyers"
Palm Springs Life (2011- )
"Top 1%" of "America's Most Honored Lawyers"
American Registry (2020- )
"Top 1%" of "America's Most Honored Professionals"
American Registry (2016- )
Yelp
"People Love Us On Yelp" (2016- )
Public Speaking
California Estate Administration Process & Alternatives: NBI Seminar (Webinar 2020)
Notarization in the Age of COVID: California CEB (Webinar 2020)
California's New Trust Decanting Techniques: Law Talk MCLE – Estate Planning/Probate Update (Indio, CA 2019)
Ethics; and Probate Litigation: NBI Probate Boot Camp (Palm Desert, CA 2018)
Ethics in Estate Admin.; and Estate & Trust Contests: NBI Estate Admin. Boot Camp (Pasadena, CA 2017)
Six Degrees of "C.Y.A." for Trustees: Professional Fiduciary Association of California (Indian Wells, CA 2016)
Intestate Succession; and Ethics: NBI Seminar – The Probate Process from Start to Finish (Palm Desert, CA 2015)
Publications
Remote Online Notarization and California Estate Planning Instruments, III Probate Department Newsletter No. I (2020)
Tips of the Trade: Pitfalls of Split-Interest Trusts for Blended Families, 25 California Trusts & Estates Quarterly No. 4 (2019)
Handling Debts of a Deceased Trustor, with Lisa K. Berkeley, II Probate Department Newsletter No. II (2019)